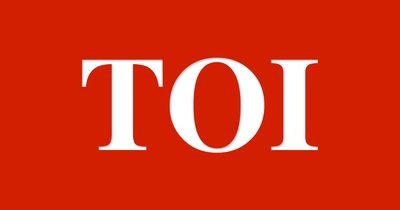 Yavatmal: The city experienced heavy rainfall in some parts over the last 48 hours, with water overflowing from nullahs and rivers onto nearby roads. The local self government authorities have requested the collector to declare two days holiday for schools in Umarkhed tehsil. Taking cognizance of the prevailing situation, collector Amol Yedge declared holiday for all schools in Umarkhed on July 13.
Traffic on the road between Fulsavangi and Dhanki was disrupted after the temporary bridge near Fulsavangi was washed away. A hill near Pusad collapsed, and the debris fell on the National Highway connecting Nagpur and Tuljapur. The police on Tuesday took charge of the road and allowed vehicles to ply only on one lane till the situation returns to normalcy.
The traffic on road between Pusad-Umarkhed and Dhanki was also disrupted. Two gates each of Bembla and Saikheda have been raised 25cm and 30cm respectively, and 50 million cubic metre and 84.55 million cubic meter water was released from the reservoirs as a precautionary measure. The Lower Pus River is flowing at its full capacity and subdivisional engineer of Mahagaon Irrigation Subdivision has appealed to people to remain alert as water may be released from the reservoir without any notice.
Yedge held a review meeting on Tuesday and took stock of the situation. He applauded bankers for releasing 85% of crop loans, which is a record achievement. He urged bankers to expedite release Rs300 crore more crop loans in the next 15 days to achieve the target of 9 lakh hectare sowing. So far 85% of the sowing has been done.
However, farmers are complaining about the damage caused to crops due to incessant rains. There have been no reports of loss of life or livestock in the rain and floods.
FOLLOW US ON SOCIAL MEDIA
FacebookTwitterInstagramKOO APPYOUTUBE